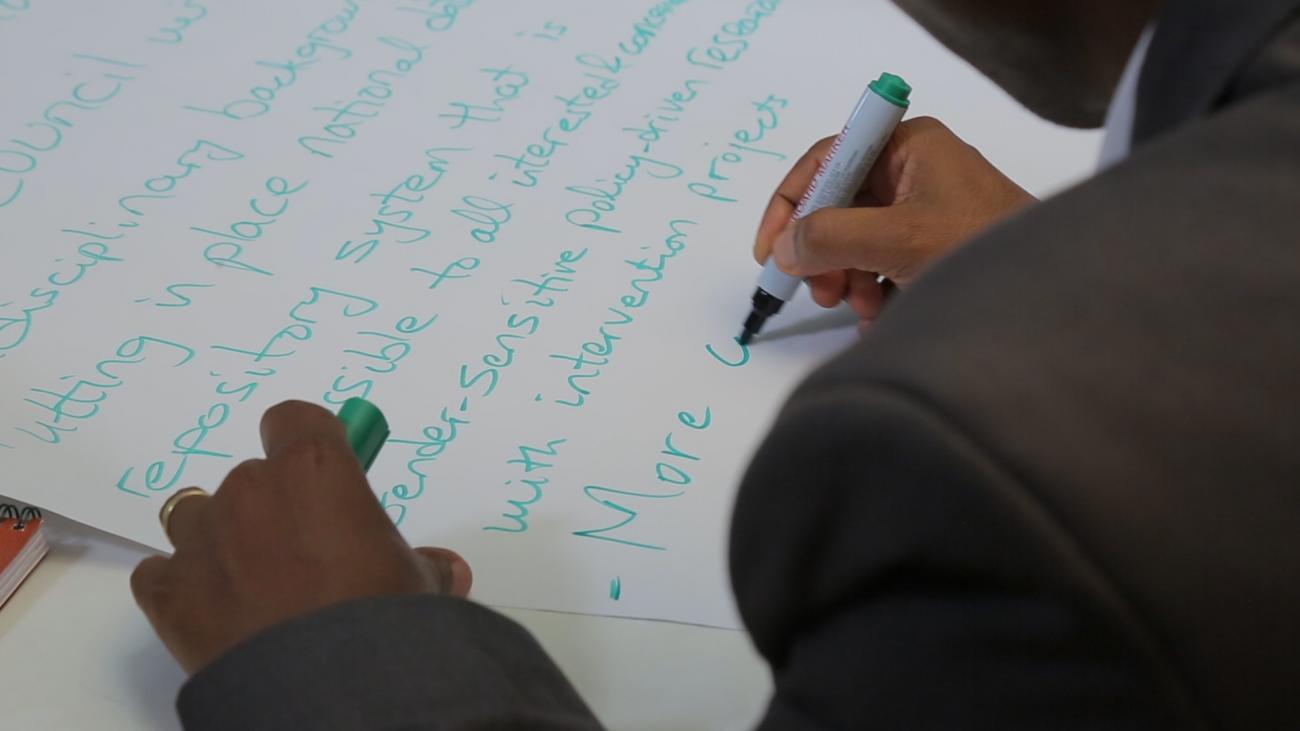 Research equity in Ethiopia
Project description
The Challenge
Achieving equity within research and knowledge systems is important to ensure that all research voices can participate in tackling the most pressing challenges and that nobody is left behind.
"It is through research that we continuously test the limits of our knowledge, and explore new frontiers of knowledge and innovation. For research systems to play an effective and proactive role in the country's development, equity must be its foundation and guiding principle."
Professor Afework Kassu, State Minister of Science and Higher Education, Ethiopia
A dialogue event held by the Ethiopian Academy of Sciences (EAS) and INASP in 2018 resulted in a vision for a strong, sustainable and self-sufficient Ethiopian research system which:
Values, aligns and responds to Ethiopian needs, informs national policy, delivers impactful research in support of national priorities and operates within an independent space.

Recognizes and builds on the wealth and variety of knowledge within Ethiopia, while also looking to shape the future of research globally.

Is collaborative, participatory, and trans/multi-disciplinary in approach, recognizing that all types of research have a role to contribute to achieving national development needs.

Supports and sustains diversity and inclusion by creating a conducive environment that values and encourages all research voices – regardless of gender, institution or region etc.
To support this vision, INASP is working in partnership with Ethiopian Academy of Sciences, under the auspices of the GPEKE project, to strengthen the equity of the research and knowledge system within Ethiopia.
Our approach
With a focus on the areas of research communication, publishing, and gender equity, INASP is working with EAS to support research institutions and researchers in Ethiopia to address key aspects of research capacity, so that research produced in the country can respond more effectively to national needs and priorities.  Key components of this work include:
Research communication
C

ollaborating with

 partners in the development of INASP's global platforms to better meet the needs of Ethiopian researchers

Adapting, integrating and embedding resources available on INASP's global platforms into country-level research support programmes. 
Academic publishing
S

upporting

 EAS to strengthen the quality and credibility of country-level research publishing through national platforms and systems
Gender equity
W

orking with EAS

to improve gender equity within the research system, by creating the Ethiopian Gender Learning Forum (EGLF)

, an alliance of higher education and research institutions who want to address gender gaps across the country.

 

INASP is supporting the embedding of gender mainstreaming across Ethiopia's HE and research system by training gender leaders in institutions to address gender gaps at institutional level and to become gender champions and role models for their peers. Between 2020-2021, the project has trained 67 gender leads from 43 institutions across Ethiopia.