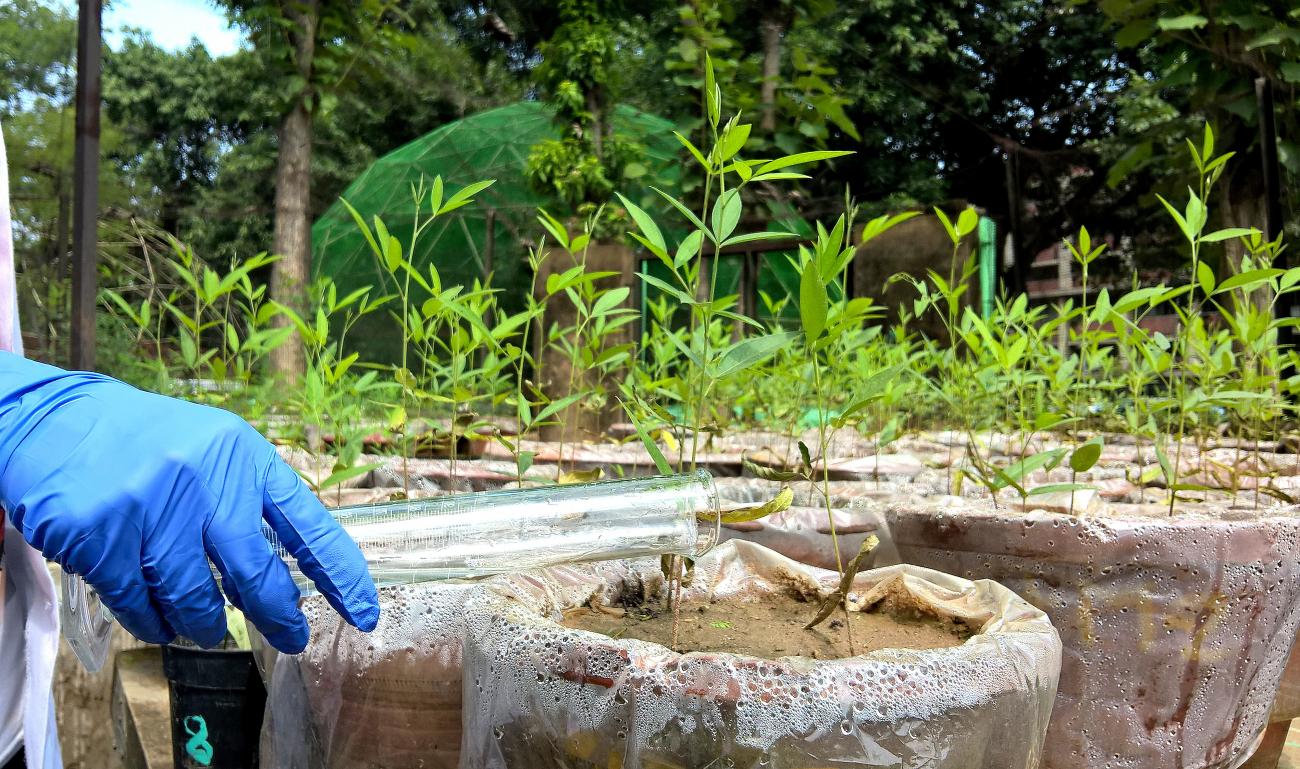 Availability and access to research publications
Project description
Since 2002, INASP has partnered with national library consortia to negotiate for, and enable them to negotiate for, affordable access to research. INASP negotiates with publishers across many disciplines to provide researchers and libraries in developing countries with the journals, books and databases that they need at affordable prices.
Discounted or free access to scientific books and journals has been provided in up to 67 countries. 
Over 50 publishers, covering 50,000 journals and 20,000 books, feature in INASP's offer. 
With support from INASP, over 1700 universities, research institutes, government agencies and hospitals across Africa, Asia and Latin America have been able to provide a steady flow of essential information to their staff and students. 
Partners saved an estimated $98m (£79m) each year
INASP's Subscribed Resources Registration Dashboard, enables eligible institutions within partner countries to register for publisher resources and manage their subscriptions, while keeping workloads manageable and efficient. 
Building on the first and second phases of the PERI programme, INASP continued to enable affordable access to research throughout the SRKS programme.
This area of work was complimented by other projects to develop strong local capacity for sustainable access to research, including:  
Achievements
Negotiations for affordable access has saved our partners in the region of $98 million (£79 million), each year. 
We have made sure that research institutions and local policy communities are aware of and able to access this evidence base to support their work.
Researchers are doing better science and students are learning more as a result:  
In Bangladesh, one research institute that benefits is the International Centre for Diarrhoeal Disease Research (icddr,b), whose work spans public health, promotes evidence-based interventions. Research published from icddr,b in 2016 demonstrated how changes in cooking practice reduce respiratory problems in women. 
In Uganda we brokered connections between the Consortium and the Parliament of Uganda research department, so that staff responsible for briefing MPs can access a broader evidence base when debating important legislation and policy. 
In Tanzania, entrepreneurship students, used research journals to learn about new agricultural practices and went on to train rural women farmers on methods to improve yields of the staple crop cassava.
 
Lead partner
Logo

Partners
Logo

Bangladesh Academy of Sciences (BAS)
Logo

Consejo Nacional de Universidades
Logo

CARLIGH
Logo

Consortium of Uganda University Libraries
Logo

Kenya Library and Information Services Consortium
Logo

Zimbabwe University Librarians Consortium
Logo

CBUES
Logo

COTUL
Logo

CEARL
Logo

Higher Education Commission
Logo

Lesotho Library Consortium (LELICO)
Logo

Malawi Library and Information Consortium (MALICO)
Logo

Ministerio de Educación Superior
Logo

NASATI
Logo

Nepal Library and Information Consortium
Logo

Aurea
Logo

RARLICO
Logo

Universidade Eduardo Mondlane
Logo

University Grants Commission Consortium
Logo

University of Sierra Leone
Logo

Viceministerio de Ciencia de Tecnologia
Logo

Zambia Library Consortium (ZALICO)