Cover picture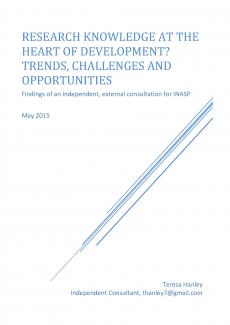 Research knowledge at the heart of development? Trends, challenges and opportunities
This report details the findings of an independent, external consultation for INASP in which feedback was sought from 39 stakeholders.
Download publication files
Publication content
As part of the development of INASP's strategy for 2016-2020, this consultation sought feedback from selected key stakeholders on INASP and identified current trends, opportunities and challenges in research and development. The consultation interviewed 39 stakeholders, selected by INASP, drawn from 22 countries, representing organizations in different parts of the research and development system.