Cover picture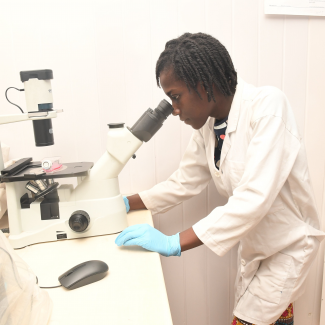 Voices of Early Career Researchers Data Report
Data report based on INASP's 2021 version of the Voices of Early Career Researchers survey
Download publication files
Publication content
The 'Voices of Early Career Researchers' survey was first carried out in 2020 to better understand early career researchers' (ECRs) perceptions of their work and their research environment. It revealed how researchers in the Global South were passionate about their research, hoped it could transform lives, and were optimistic and positive about their ability to do so. However, it also confirmed the challenges that researchers face, both at home and globally. These include gender inequities, inequities in research collaborations and access to funding, and an ongoing pressure to prioritise academic publications over social and economic impact (Dooley et al., 2021).
At the end of 2021 we ran an updated version of the survey to find out how the research environment is changing for ECRs. 7,972 individuals responded to our 2021 survey. Respondents came from 141 countries, with the majority (70%) being based in Sub-Saharan Africa. In this data report, we present a full overview of the data collected in order to contribute to a better understanding of the experiences of, and opportunities and challenges encountered by early career researchers from the Global South.
The data presented in this report follows the order of the original survey. Based on the analysis of this data, we have released two publications that take a deeper thematic look at the experiences and perceptions of early career researchers: Listening to the Voices of Early-Career Researchers in the Global South so that we can better support them to thrive (Nobes, 2023) and An equitable knowledge ecosystem must include the voices of both women and men (Skovgaard, 2023). They focus on the key findings from the survey and the different experiences women and men early career researchers respectively. 
While our survey largely consisted of quantitative questions it also included some qualitative questions. Due to the large volume of responses, the responses to the qualitative questions will not be featured in this report. However, they have informed the two thematic publications.