Cover picture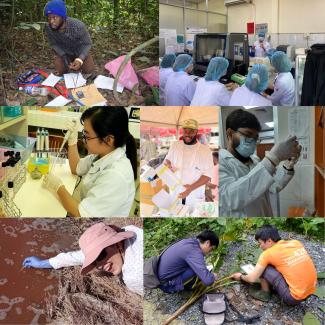 Global Platforms for Equitable Knowledge Ecosystems (GPEKE) 2022 Executive Summary
Executive summary of the GPEKE project report for the time period January 2022 to December 2022
Download publication files
Publication content
The Global Platforms for Equitable Knowledge Ecosystems (GPEKE) project seeks to build stronger and more equitable research systems both between North and South, and in three focus countries: Uganda, Ethiopia and Cambodia.
The project supports INASP's researcher support platforms at the global level, and at the country level it supports partnerships with the Ethiopian Academy of Sciences (EAS), Uganda National Council for Science and Technology (UNCST), and Royal University of Phnom Penh (RUPP). These are focused on gender equity, equity in research publishing and equity in research skills development.
This document provides an executive summary of progress in the GPEKE project during 2022.
Country
Uganda
Ethiopia
Cambodia
All countries