Cover picture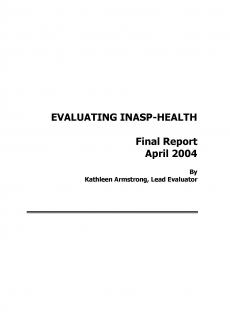 Evaluating INASP Health 2004
This report is an evaluation of the INASP Health operational plan.
Download publication files
Publication content
INASP-Health produced an operational plan to guide their work in the period 2001-2003. At the end of this term an evaluation was carried out to see what was successful and which areas required further attention. The evaluation was undertaken by external consultants, led by Kathleen Armstrong, and included surveys of recipients of support through the Health programme. This report includes the operational plan, and measures of success within each of the components of this original plan.