Cover picture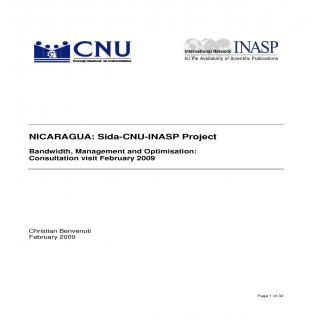 Bandwidth management and optimisation consultation in Nicaragua
This report documents findings from consultation visits undertaken during February 2009 as part of the Sida supported project "Strengthening access to and production within the Nicaraguan research and university system".
Download publication files
Publication content
To design the most appropriate training in addressing bandwidth related issues in Nicaragua, a consultative visit was undertaken in February 2009. This report documents the findings and recommendations resulting from individual consultative visits and a two-day introductory training BMO workshop.