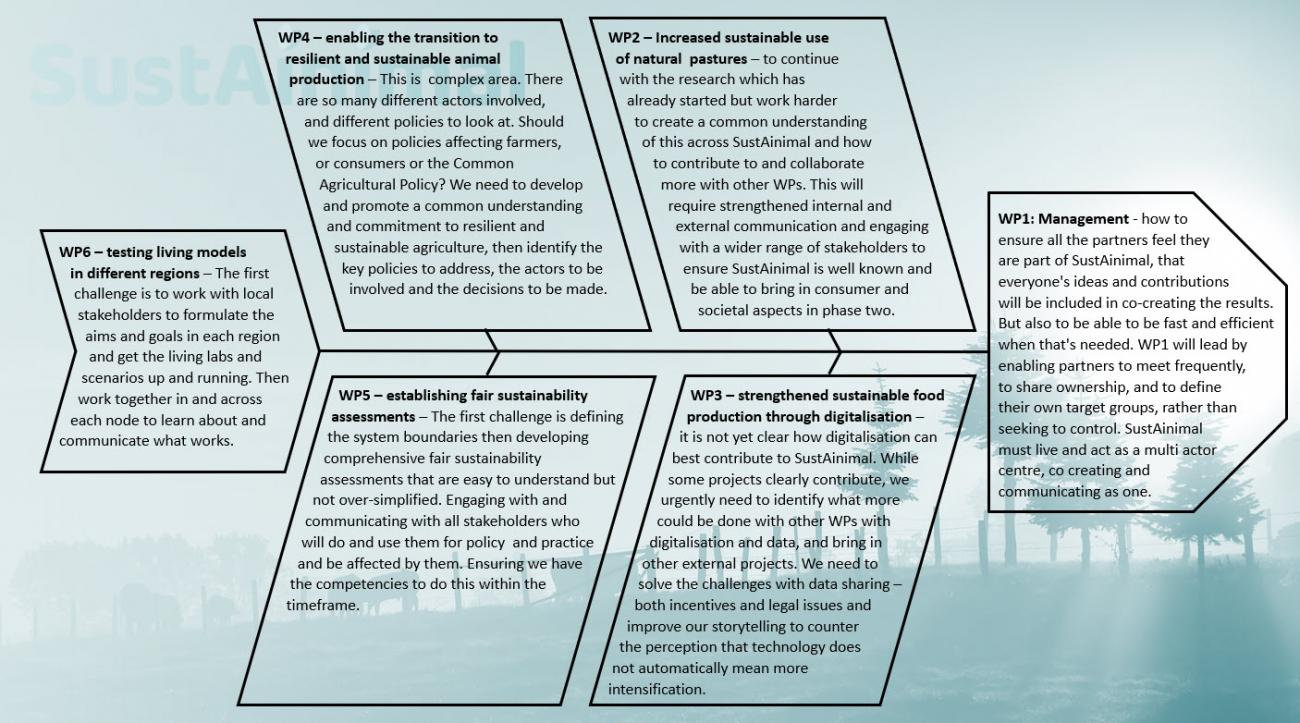 Project description
SustAinimal is a 5-year programme led by the Swedish University of Agricultural Sciences to establish a center promoting increased knowledge in the production animals' role for competitive, sustainable and resilient agriculture and food production in Sweden. It includes research, pilot projects in three different regions of Sweden, and engagement with government, non-government and private sector stakeholders to develop a resilient, sustainable, and competitive food production system in Sweden. 
Having learned about our work through participation in the SLU Global Policy Engagement Training INASP was commissioned to help design and facilitate the first SustAinimal Annual Conference. The purpose of the conference was to provide an opportunity for SustAinimal staff and partners to get to know each other better and explore how to engage and communicate better about the role of animals in sustainable and competitive food systems in a highly polarised arena in Sweden. 
The programme included an introductory presentation on how to maximise the uptake of research-based evidence into policy and practice followed by three working group sessions in which SustAinimal work package teams worked through a series of tasks: to clarify their specific challenge, identify the key stakeholders they need to work with to address it and then develop an outline elevator pitch to communicate with them. 
The conference included over 50 participants from across the whole spectrum of research and implementing partners.