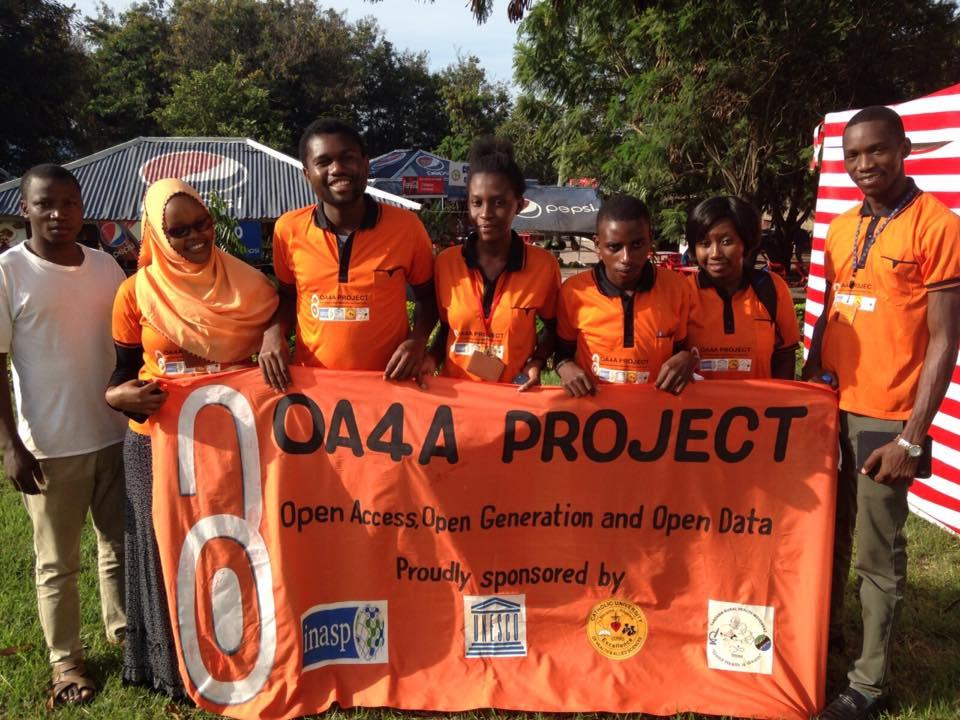 Raising awareness of Open Access in the Global South
Subtitle
INASP/UNESCO grant collaboration
Project description
The INASP/UNESCO Open Access Week grant competition was an annual event running between 2010 and 2017 which supported Open Access activities celebrating Open Access Week. 
The INASP/UNESCO grant collaboration encouraged partner and network countries to use Open Access Week to showcase activities of universities and research institutions within developing and emerging countries.
The annual grant competition awarded up to 10 grants of $500 
Open Access Week is an opportunity for the academic and research community to learn more about the potential benefits of Open Access, to share what they've learned with colleagues, and to help inspire wider participation in Open Access developments. 
Grants were awarded for activities that:
Created greater understanding of Open Access or the Open Access movement
Increased wider awareness and use of institutional repositories
Promoted and provided training in Open Access resources
Showcased the open source software being used
Used the opportunities provided by Open Access policies to create, share and improve access to information and electronic resources
Activities were undertaken through library or faculty displays, training sessions, or producing materials/resources to share information about activities. The grant application process encourage innovative approaches to reaching research, faculty and library colleagues.
Grantees were encouraged to share their Open Access activities via the INASP and UNESCO website, newsletters and networks and to use www.openaccessweek.org to share ideas and get feedback.
Achievements
Grants have been awarded to institutions in Cuba, El Salvador, Ethiopia, Ghana, Honduras, India, Kenya, Nepal, Nigeria, Sri Lanka, Tanzania, Zambia and Zimbabwe.
Grantee activities have included promotion of institutional repositories, awareness raising of institutional OA policies, bringing together researchers from different institutions to share OA advice, and training in using the Think. Check. Submit. campaign to choose appropriate and trustworthy OA journals.
Participating libraries reflected that activities raised awareness not just of Open Access but of the library's role within its institution (see, for example, this story from Kenya in 2012 after several years of planned Open Access Week activities
Some highlights include:
Tanzania Rural Health Movement used a grant awarded in 2015 to train rural health workers in Tanzania to find, evaluate and use OA research resources to improve patient care.
Institute of Health Sciences in Nepal used their 2017 grant to run a one-day symposium on Open Access, which attracted more than 100 faculty and students
Partners
Logo

INASP
Logo

UNESCO